Yo!! WASSUP HOMMIES! MY debut post on the rice field!
So after looking at Sig's post on the battle hamster, I just had to post this little tutorial that Sig sent me some time ago.
This tutorial will give u a step-by-step walkthrough on how to create your very own BATTLE HAMSTER!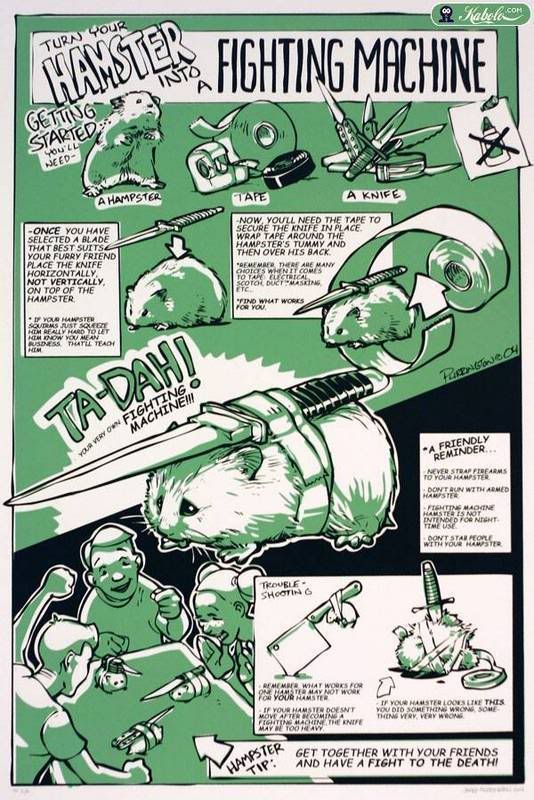 I hope you enjoyed the little tutorial.
After reading the tutorial, how can one resist the temptation on having your own battle hamster! So after carefully following the tutorial, I made my own battle Wombat.
1. Make sure you have the right equipment. Here's what i used: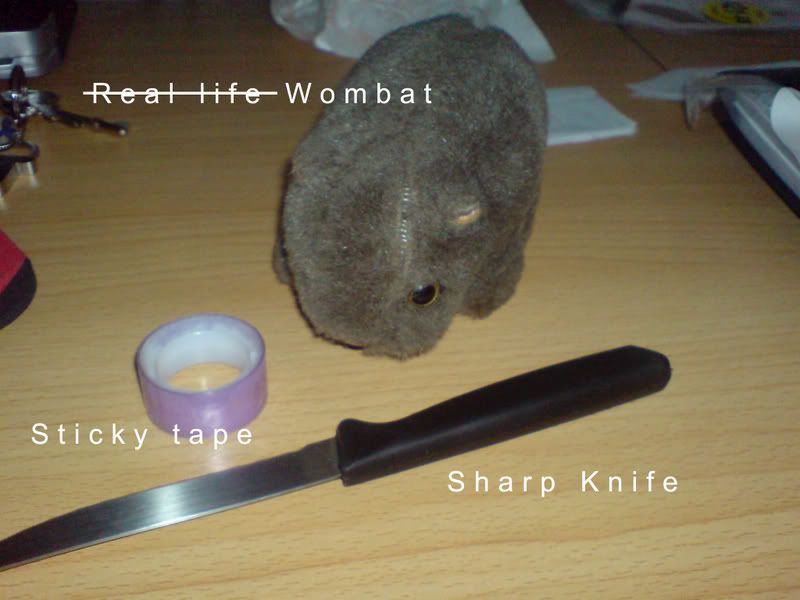 2. Carefully place the knife on top of your battle animal. Ensure that your little fury friend doesn't move too much, as this can be dangerous without having the knife equipped onto the animal.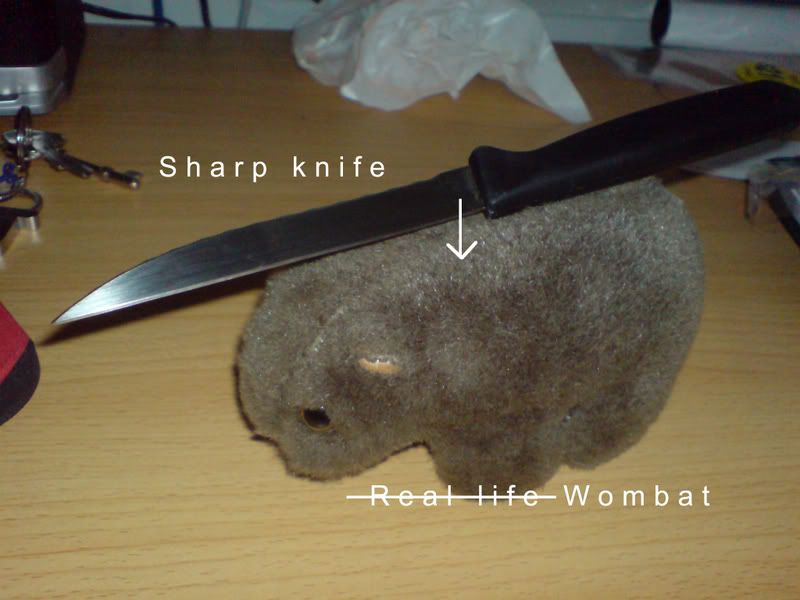 3. Use tape to tape on the knife onto the battle animal. Again make sure that your little fury friend is still. Try to use tape that is friendly towards the animal's fur, as some no brand tapes may cause skin irritation to your battle animal.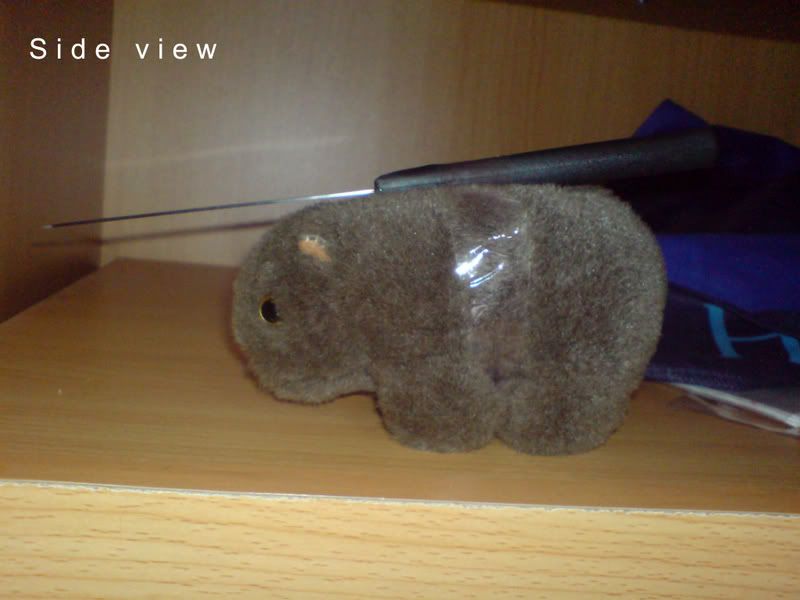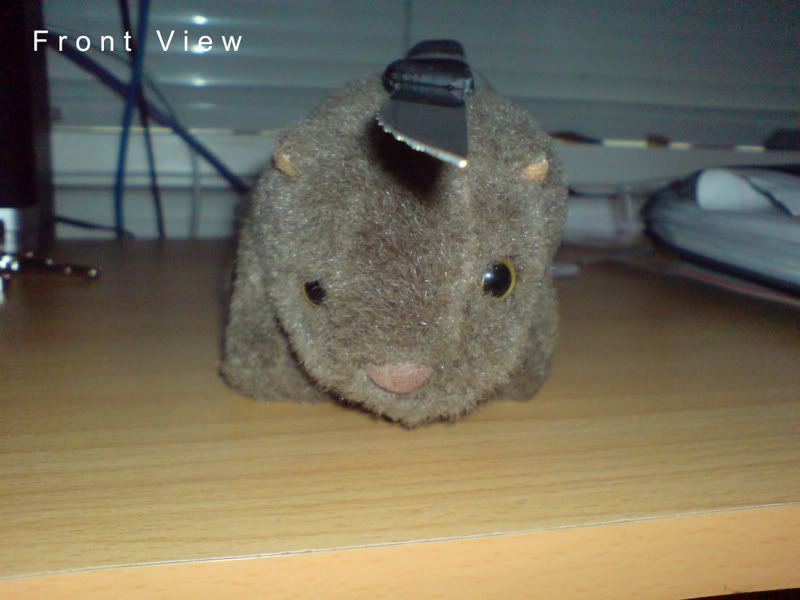 4. The battle Wombat is now ready for combat! I tested it against Pikachu. WOMBAT-MON i choose you!!!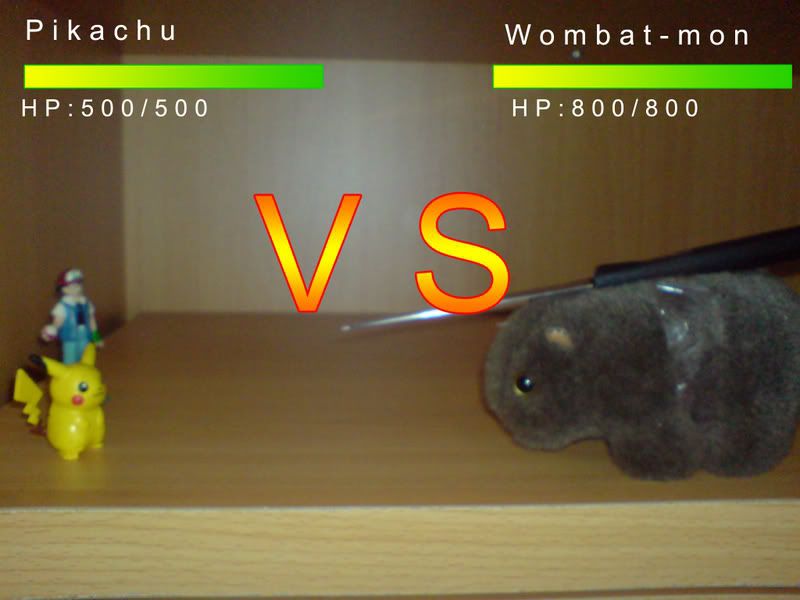 (Disclaimer: No animals were harmed). And if you're curious who won the battle, my battle wombat won =p
1 MORE WEEK OF SCHOOL LEFT!!!