Yeh, I'm posting something now, cause its 3am (meant to be 4am, but yeh, daylight saving just ended, so that means minus 1 hr), and I'm fkn bored.
So at last something about RICE.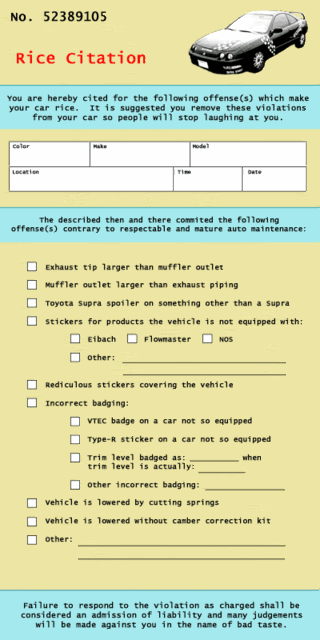 LOL HAHAHAHA! I know you found that funny. XD
To other Ricers: You guys better post something you noob cakes.
Klv_